Who are we?
BeeOrg is a premium organic honey and bee products brand owned and operated by BeeOrganic Limited. Most of our honey products are made by New Zealand's largest organic honey producer which has more than 105 years of beekeeping experience, and holds International organic certification and IFOAM accreditation. The company currently owns and operates 2,500 organic beehives, producing and exporting honey to 22 countries around the world.
At BeeOrganic Limited, we produce the best possible bee products. We source quality products from the best suppliers and producers in the country to give you bee products that are trusted both locally and around the world for 100% quality.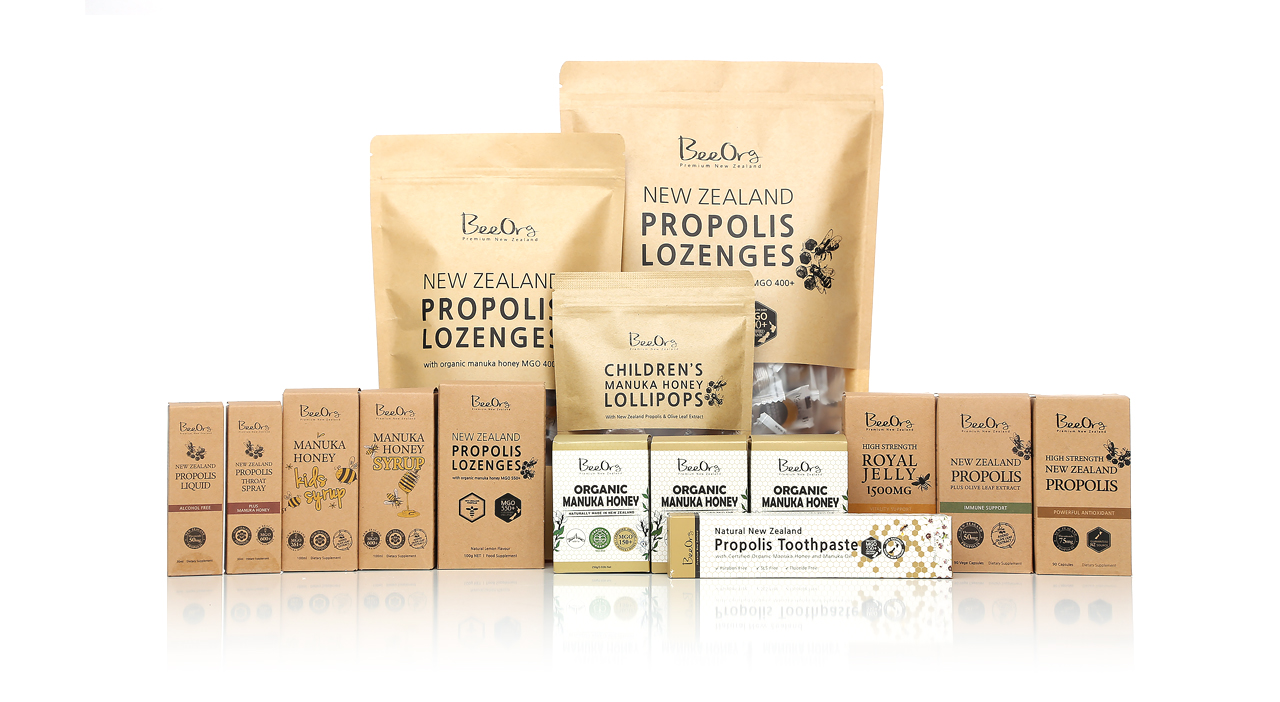 Why New Zealand honey?
Due to its geographical isolation and island biogeography, New Zealand has developed a distinctive biodiversity of plant life. 80% of the plants and trees growing in the wild are native only to New Zealand.
Why Organic Honey?
Organic honey benefits include:
Organic honey is free of unnecessary herbicides, pesticides, fertilisers, bee antibiotics and other substances that can harm your health;
Organic honey is free of preservatives and artificial additives.
What makes our organic honey unique?
Producing organic honey is much more than simply avoiding agricultural chemicals. It's also about total product traceability, from the very beginning of production up until it reaches a consumer.
To gain Organic certification in New Zealand, the honey must meet several requirements:
All beehives are sited more than 3km from any areas of intensive agriculture
Vegetation surrounding beehives is primarily "native"
All honey is traceable back to the beehives
No synthetic chemicals or any types of antibiotics used in all beehives or equipments.
Organic honey processing uses minimal heat to prevent damage to honey taste and colour